Properties you might also like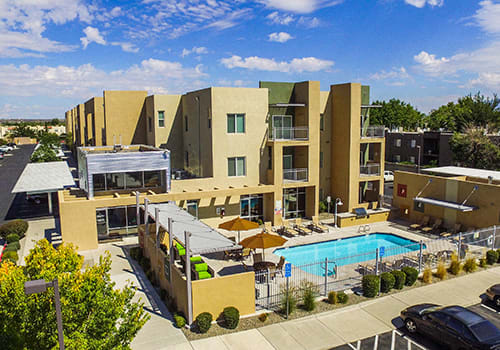 3608 Ladera Drive NW
,
Albuquerque
,
NM
87120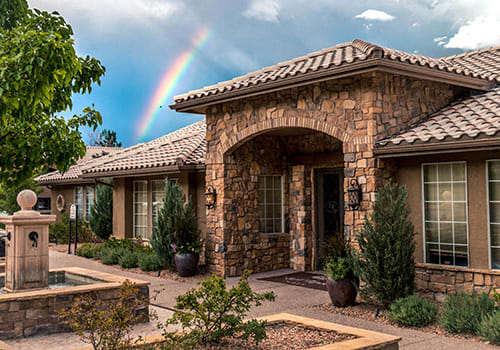 9270 Eagle Ranch Road NW
,
Albuquerque
,
NM
87114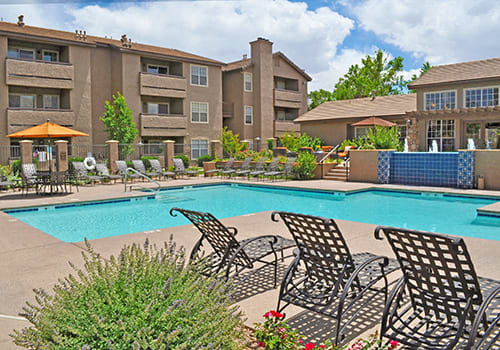 3405 Calle Cuervo NW
,
Albuquerque
,
NM
87114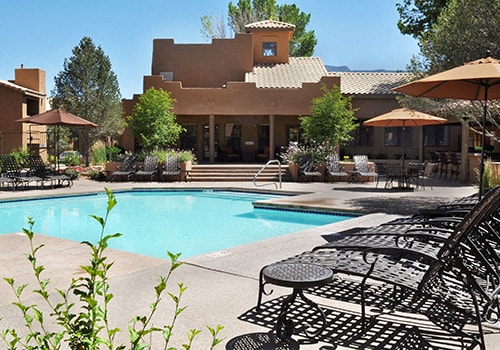 10700 Academy Road NE
,
Albuquerque
,
NM
87111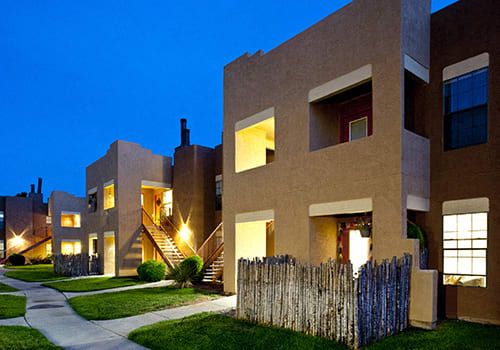 4000 La Carrera
,
Santa Fe
,
NM
87507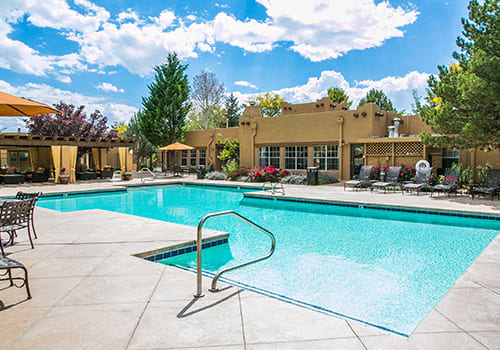 4129 S. Meadows Road
,
Santa Fe
,
NM
87507
Testimonials
I just moved in. It's my first place and I love it!!! I'm beyond happy with my choice. My apartment is spacious and the community is pretty quite. I was so nervous it being my first apartment and all, but the ladies in the office were so wonderful at reassuring me and they were right! I would highly recommend this place to anyone who wants to live on this side of town.

- Frances C., Yelp
YES!!! Finally a place where I can pay rent online!!! So convenient, glad this company is doing this!! Really got lucky when I found this place! Everyone is super nice and the apartment is really unique & HUGE. Great price for the area too!

- Ericka F., Yelp
I have had the pleasure of calling Del Río my home for the last two years! During my time here, I have been treated with nothing but kindness from the maintenance staff to everyone in the leasing office. Each time I had a question, Rachel was always courteous and helpful. I have lived in a one bedroom apartment and truly have never felt confined. I am still amazed at all the space!

- Sarah I., Google
Del Rio is by far one of the best places to live. Me and my husband had moved in for a short 6 months due to job relocation. However, we lived in 3 other apartments in Albuquerque and by far Del Rio was the best. We lived in a one bedroom with washer and dryer. The staff was very nice from the moment we applied for an apartment. The property is well kept. Large patios made it enjoyable to spend time outside. Lots of storage space. They take pets. The property itself is in a great area.

- Marissa D., Google
The maintenance staff is always out on the property and they always smile and say hello…a very warm and upbeat environment.

- Resident, Apartment Ratings
This place is wonderfully run and kept impeccably maintained. I really enjoy living here and foresee staying for a long time.

- Doris V., Email to NALS
I have only been here for less than a month, but I can honestly say that I like the community so far. It has a pool and workout area both which require a key to get into. I really enjoy the community and being on the NW side of the city you could not ask for anything better.

- Resident., Apartment Ratings
Overall, I have been very satisfied with the operation, maintenance, and general "vibe" of the community. I have had no problems or negative interactions with any of the staff. My golden retriever and i feel very at-home here!

- Resident., Apartment Ratings
Del Rio is a wonderful community, the staff are all highly responsive and professional. Whenever I need assistance, they fix the issue right away and communicate consistently. The crew is fantastic and management is organized very well. I appreciate all the help I have received and would highly recommend Del Rio for the great quality of living and staff...

- Olivia P., Google
The maintenance team in this complex is simply the best. They have responded quickly and efficiently to the few maintenance requests I've made. Oscar, Santos, and Mona are friendly, courteous, and extremely helpful. I know I can rely on them to keep my apartment safe and comfortable, and the entire complex is well-run and clean. The maintenance crew has been instrumental in making me feel at home here, and I am deeply grateful to them.

- Bobbie M.